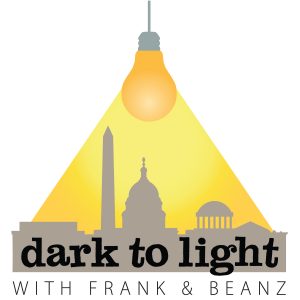 On this week's episode of "Dark to Light with Frank & Beanz," Tracy Beanz explores the crazy spying scandal that is going on within our government.
Also on this week's podcast, learn about the HPSCI report, Senate Intelligence Committee documents, and secret Steele "Dirty Dossier" memo no one is talking about. Plus, the ties between Robert Levinson, Oleg Deripaska, and the Vice Chair of the Senate Intelligence Committee Mark Warner.
This is an information packed show you don't want to miss!
Topics referenced in the show:
– Undercover Huber on Twitter: @JohnWHuber
– Thread on Senate Docs with sourcing
– "Federal Judge Who Ripped Mueller Obtains Scope Memo Detailing The Russian Probe" via Fox News
– "Mueller May Have A Conflict And It Leads Directly to A Russian Oligarch" by John Solomon of The Hill
Follow Tracy Beanz on Twitter and subscribe to her YouTube channel!
Follow Frank on Twitter, subscribe to his YouTube channel, and follow his solo podcast, Quite Frankly!
Subscribe to Dark To Light With Frank & Beanz on Apple Podcasts, Stitcher, TuneIn Radio, and Google Play!
Podcast: Play in new window | Download | Embed