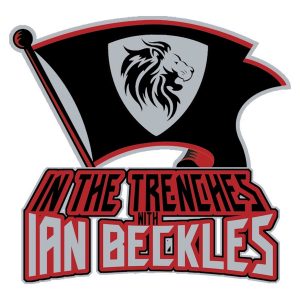 This week on "In The Trenches" presented by Hess Spinal, Ian Beckles tells you about getting a phone call over the weekend from Tampa Bay Buccaneers Hall of Fame defensive tackle Warren Sapp and you may be surprised by some of the things Ian reveals about their conversation.
Along with telling you about the conversation he had with Sapp over the weekend, Ian talks about other Buccaneer related topics including more discussion from last week's podcast on the comments Kwon Alexander made recently about Gerald McCoy. Plus, Ian brings uo Buccaneers General Manager Jason Licht making some interesting comments about guard J.R. Sweezy, and Ian answers a question he got about the potential interest for the Buccaneers in free agent WR Dez Bryant.
All of that and much more on this week's episode of "In The Trenches" and if you have a question for next week's podcast, send an email to Ian (IanBeckles@RadioInfluence.com).
Subscribe, Rate, and Review the podcast on Apple Podcasts, Stitcher, Google Play, and TuneIn Radio.
Follow Ian Beckles on Twitter: @IanBeckles
Podcast: Play in new window | Download | Embed