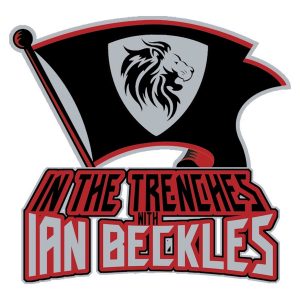 This week on "In The Trenches" presented by Hess Spinal, Ian recaps the picks made by the Tampa Bay Buccaneers in the 2018 NFL Draft.
By now, you know the Bucs traded down from the seventh overall pick to the twelfth pick and they took University of Washington defensive tackle Vita Vea. With the pick of Vea, Ian wants to thank Bucs general manager Jason Licht for making his dreams come true about changing the mentality of this defense.
Along with discussing the draft pick of Vea, Ian hits on the other picks made by the Bucs in this years draft. And speaking of the draft, Ian talks about Shaquem Griffin being drafted by the Seattle Seahawks and the Bucs not taking the local product from Lakewood Hugh School.
Also on this week's podcast, Ian talks about the threatening tweet sent by a fan to Licht, Colin Kapernick and the Seahawks, the comments made by Philadelphia Eagles owner Jeffrey Lurie about President Donald Trump, and the racist tweets sent by now Buffalo Bills quarterback Josh Allen when he was a teenager.
All of that and much more on this week's episode of "In The Trenches" and if you have a question for next week's podcast, send an email to Ian (IanBeckles@RadioInfluence.com).
Subscribe, Rate, and Review the podcast on Apple Podcasts, Stitcher, Google Play, and TuneIn Radio.
Follow Ian Beckles on Twitter: @IanBeckles
Podcast: Play in new window | Download | Embed