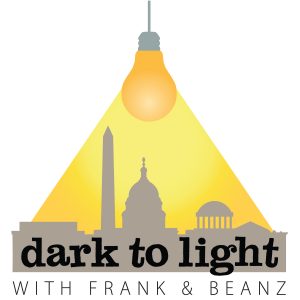 In this first episode of "Dark to Light" with Frank & Beanz, we talk about the motives of the media, the painful narratives they are swimming upstream to conserve, dabble in some political corruption, and have a few laughs!
We hope you like it. Please see the below links for material referenced in the show and check us out on our socials!
Articles reference in this week's show:
"The Top 5 Fake News Blunders" from The Daily Caller
"Are NBC and CNN Paying Off Top Spies Who Leaked Info With On-Air Jobs?" from Tablet
Follow Tracy Beanz on Twitter and subscribe to her YouTube channel!
Follow Frank on Twitter, subscribe to his YouTube channel, and follow his solo podcast, Quite Frankly!
Subscribe to Dark To Light With Frank & Beanz on Apple Podcasts, Stitcher, TuneIn Radio, and Google Play!
Podcast: Play in new window | Download | Embed