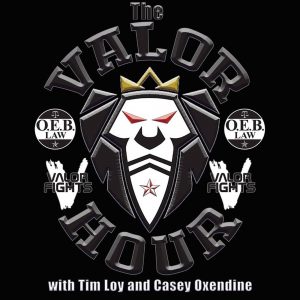 Tim Loy and Casey Oxendine are on the road this week podcasting from Johnson City, TN., home of this weekend's Strike Fest 4 event. The guys are joined by "The Usual Suspects" of Allan Poole, Jeff Hobbs, Sawyer Rich, Mark Laws, and Billy Swanson for the breakdown of each fight and their predictions as to how things will play out.
Tim and Casey also answer your questions about Chandler Cole and The Ultimate Fighter and the upcoming Valor Fights 50 event coming up on June 9th at "The International" venue in Knoxville, TN.
Thanks for listening and we would appreciate if you would like, and share the podcast with your friends.
Subscribe to The Valor Hour on Apple Podcasts, Stitcher, and Google Play
Podcast: Play in new window | Download | Embed