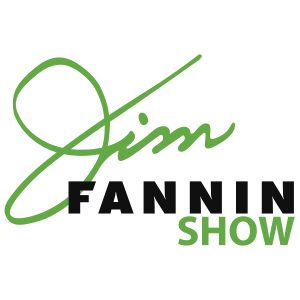 This week's episode of the Jim Fannin Show is ALL about YOU. The "Self" arena of most people's life is often neglected and placed on a backburner. This life arena contains your thoughts and actions regarding your daily physical and mental wellness, nutrition, sleep, exercise, and spirituality. Once you take care of you, you can more readily take care of others
Champions treat themselves like champions.
Champions are also prepared to take care of themselves. When Boston Red Sox pitcher Mike Timlin twisted his knee fielding a ball, he instantly knew the injury was major. Fortunately, Mike and I had prepared for a situation like this. As the crowd held their collective breath while Mike was being carted off the field, he was already using "symbolic imagery" to get on the road to swift recovery. After surgery, Mike defied the expectations of doctors and coaches alike to return to the mound in record time.
This episode is all about managing you. I am freely sharing mental tools for avoiding a cold, recovering from illness or an unexpected injury, as well as placing order in your life with upgraded "See-ables," "Be-ables" and Do-ables. This episode even has tools for losing weight and getting fit and it will definitely take you further down the pathway of being your genuine, authentic, best self.
Often, when things don't go our way, it's easy for each one of us to play the victim and the judge. Many of us sink into self-pity and self-deprecation while blaming others for our circumstances, situation or condition. To get out of this mental quicksand of thought and positively manifest your life blueprint, it's crucial to first manage you. Manage what you can control and this includes your thoughts, time and energy, as well as your physical surroundings.
In this episode of the Jim Fannin Show, you will learn:
• What to put on "the screen of your mind" if you do suffer physical injury.
• The ideal temperature to keep your bedroom year-round in order to wake up each day rested and ready to go.
• Why a recent study from MIT shows that your early 40's is a surprising time of career rebirth or reinvention.
• How nine-year-old Lilly Platt is in the Zone inspiring adults to clean up plastic from the ocean. She is amazing!
• Why it's so important for your mental performance to maintain order and cleanliness in your bedroom, bathroom, kitchen, garage, office and car.
• How Howard University graduate Jessica Johnson has helped college students earn more than $35 million in scholarships, cutting the average student debt load in half.
• What to do each night in order to lose weight.
• My solutions and answers to the "Ask Jim" Mailbag segment about a parent who's 16 year old feels "overwhelmed" by the sheer number of college choices, and doesn't know how to move forward.
Finally, we place our order at the Zone Café, as we send you out for an awesome Zone week!
Be in the Zone™!
If you have questions, comments, or something you want us to cover during our "Ask Jim" segment, you can email Jim directly and we'll cover it on next week's show!
Don't forget to order Jim's new book, "The Blueprint: A Proven Plan For Successful Living" now at Amazon.com!
Ready to see results in every major area of your life in just 7-10 days? Get Jim's 90-Second Rule™ program, consisting of 6-hours of audio, write-able workbook and video. Click here: 90-second-rule
Make sure to follow Jim Fannin on Twitter and Facebook as well!
Check out more episodes of The Jim Fannin Show on Radio Influence!
Subscribe to the Jim Fannin Show on Apple Podcasts, Stitcher, Google Play, and TuneIn Radio and don't forget rate and review the show!
---
If you're seeking to be entertained and educated while you become your genuine, authentic best self, The Jim Fannin Show is your weekly, go-to place to be.
Jim Fannin is America's ZoneCoach®, coaching more champions in sports, business and life than anyone on earth for over 40 years. As one of the world's foremost thought leaders, he is more than a life, business or sports coach. He is a "change your life" coach. With the ONLY proven blueprint for attracting the Zone mindset, Jim has helped transform millions of people's lives by providing proven tools and techniques to create simplicity, balance and abundance.
Mr. Fannin has 40+ years of professional coaching, consulting and public speaking experience. He has coached 1000+ professional athletes from 10 sports and tens of thousands of individuals and hundreds of companies from 50 industries in peak performance. All have set personal records. Many have set team, industry or world records.
Each week Jim will focus the show on the peak performance mindset called the Zone. With his vast experience working with the best of the best, Jim will deliver the goods on who's currently IN the Zone, who's NOT and how you can find your own Zone pathway to success.
Jim's client list reads as a "who's who" list and his in-depth experience with their accomplishments are what set The Jim Fannin Show apart.
Jim Fannin has personally coached (to name a few):
Chairmen, CEOs, and Senior Executives from 350 of the Fortune 500 from 50 different industries
World's #1 pro golfer; 10 different pro golfers to their first victory; LPGA major Champion; 3 NCAA champions; 8 time Big Ten golf champions; World's #1 golf instructor
Olympic gold medalists
2 MLB Hall Of Famers; 5 MLB MVPs; 26 MLB All Stars; 4 Cy Young Award winners; NBA All Stars; NFL All Pros; World Cup players; MLS Cup champions; MLS MVPs
7 World's Top 10 pro tennis players; #1 pro from 16 different countries; 4x Wimbledon Doubles champion; World Davis Cup finalist;
French Open champion; 7 National Amateur champions; 12 State Amateur champions
NCAA All Americans from six different sports
NCAA Coaches Of The Year; MLB Manager Of The Year; NBA Coach Of The Year
World Champion Poker players
New York Times Best Selling Authors
Academy Award winning director
Actors, authors, screenwriters, musicians, opera singers, country singers, artists, scientists, politicians, and two entire American cities (for real)
Want to know how to attract the Zone? Download weekly to discover the pathway to your untapped potential as Jim guides you through the intricate process of peak performance. Listen, learn and be entertained as America's ZoneCoach, Jim Fannin reveals his 40-year secrets of success.
Podcast: Play in new window | Download | Embed