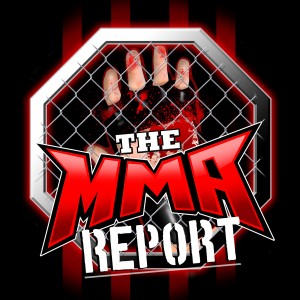 This week on The MMA Report Podcast, Jason and Daniel preview Saturday's UFC 223: Khabib Nurmagomedov vs. Max Holloway and Jason has interviews with Julien Leblanc, Peter Barrett, and Danny Ramirez.
Now it was just a couple of days ago that UFC President Dana White announced that Tony Ferguson was out of Saturday's UFC 223 main event and that featherweight champion was stepping up on six days notice to face Nurmagomedov for the UFC lightweight title. Jason and Daniel discuss the change in the main event, can Holloway make history, and preview the other four fights that will be on Saturday's pay-per-view fight card.
After previewing UFC 223 and telling you their picks for the card, Jason let's you hear his conversation with undefeated Canadian middleweight prospect Julien LeBlanc (45:48), who will be fighting for the Elite 1 MMA 185 pound title on Saturday night when he takes on fellow undefeated prospect Christien Savoie. Following the conversation with LeBlanc, the guys preview Friday's Bellator 196 and discuss some MMA news.
Then you will hear from two fighters that will be fighting next weekend at two different fight cards as you will first hear from Peter Barrett (1:08:44), who will be fighting Jay Ellis at Cage Titans 38 on Saturday, April 14. After the interview with Barrett, you will hear from Danny Ramirez (1:22:06), who will be fighting on Friday, April 13 at Combate Estrellas 1 against Erick Gonzalez. And in the final portion of the podcast, the guys discuss what happened last weekend in MMA and they discuss what MMA documentaries they would like to see in the future.
Thanks for listening to this week's podcast and be sure to subscribe, rate, and review the podcast.
Follow The MMA Report on Twitter and Facebook
Subscribe to the podcast on Apple Podcasts, Stitcher and Google Play
Podcast: Play in new window | Download | Embed