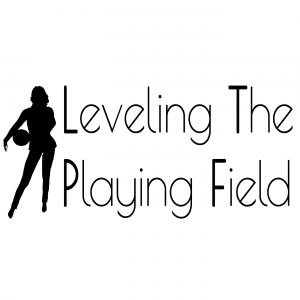 This week's guest is a little different than usual, Bobbi-Sue interviews someone outside of the sports world that she has been friends with since law school. Novelist and lawyer, Lauren Stahl, joins the pod to talk about her career path. She went from assistant district attorney to unemployed to author back to law with writing as her "side hustle." She is the author of "The Devil's Song" which Bobbi-Sue has raved about on the pod before. Lauren's story is extremely interesting because while she was an ADA her father, the President Judge of their county, was federally indicted on corruption charges. This forever altered the course of Lauren's career and gave her the push to begin writing.
This episode of Duffified Live is brought to you by Audible. Audible is offering Leveling The Playing Field listeners a free audiobook with a 30 day trial membership. Just visit audible.com/ltpf and browse the unmatched selection of audiobooks, original audio shows, news, comedy, and more from leading audiobook publishers, broadcasters, entertainers, magazines, newspapers, and business information providers. You can download a title free and start listening now. It's that simple. Go to Audible online or text "LTPF" to 500-500 to get started.
This episode is also brought to you by Florida International University's online graduate degree program. Check it out at fiuonline.com.
You can follow the podcast on Twitter, Facebook, and Instagram at @LTPFPod or check out the website at LTPFPod.com. Bobbi-Sue can be found on Twitter at @BobbiSue. Please send us your comments and thoughts. You can also email us at LTPFPod@gmail.com.
Don't forget to subscribe to the show on Apple Podcasts, Stitcher, TuneIn Radio, and Google Play!
Podcast: Play in new window | Download | Embed