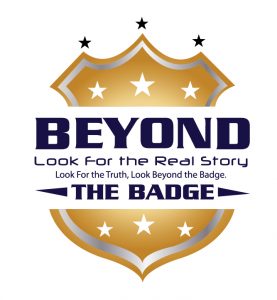 This week on Beyond The Badge, Law Enforcement and Security Analyst Vincent Hill talks about the Austin Bombings, Minneapolis officer charged with murder, and Maryland School Shooting.
On the Austin bombings, which the fifth one happened on Tuesday morning, Vincent explains what police need to find the bomber. Up next, he gets into the Minneapolis officer charged with murder for shooting Justine Damond in alley last year and tells you what the prosecution and defense will argue.
And in the final topic on this week's podcast, Vincent talks about the Maryland school shooting on Tuesday and how it differs from Florida and why he says we need controlled access to schools not the dead horse of gun control.
This episode of Beyond The Badge is sponsored by Rugged Depot, your one-stop shop for rugged computing and accessories since 2001 for customers all over the globe.
Rugged Depot specializes in only rugged products and accessories. They carry a full line of fully-rugged brands such as Panasonic Toughbook, Trimble, Gamber-Johnson, Havis and RAM Mounts. From Toughbook laptops to vehicle mounting and docking, they've got you covered. Whether you need the latest Fully Rugged Toughpad or an affordable laptop, call Rugged Depot at 833-RUGGED-3 or go to RuggedDepot.com and tell them Beyond the Badge sent you.
Thanks for listening to this week's show! Don't forget to rate and review the show on Apple Podcasts and Stitcher!
Subscribe to the show on Apple Podcasts, Stitcher, TuneIn Radio, and now Google Play!
Follow Vincent on Twitter @VincentHillTV for more information on the show and to find out his next television appearance.
Podcast: Play in new window | Download | Embed