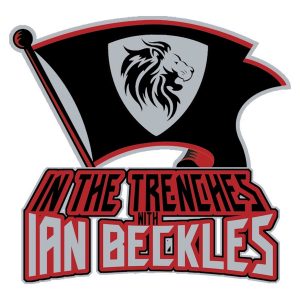 Since last week's podcast, the Tampa Bay Buccaneers have made several moves in free agency and Ian Beckles gives his takes on all of these moves on this week's episode of "In The Trenches" presented by Hess Spinal. From the signing of Ryan Jensen to the team getting a one-year deal done to bring back Brent Grimes, Ian touches on all these moves and gives you a former players perspective on how this will effect the 2018 squad.
While discussing all of the moves the Bucs made, Ian answers a listener question about the defensive linemen bring brought in and how this could have an effect on the potential playing time of Gerald McCoy. Also on this week's podcast, Ian talks about how a free agent signing can have a positive or negative effect on the team and discusses some of the mock drafts he's seen for the upcoming NFL Draft.
All of that and much more on this week's episode of "In The Trenches" and if you have a question for next week's podcast, send an email to Ian (IanBeckles@RadioInfluence.com).
Subscribe, Rate, and Review the podcast on Apple Podcasts, Stitcher, Google Play, and TuneIn Radio.
Follow Ian Beckles on Twitter: @IanBeckles
Podcast: Play in new window | Download | Embed