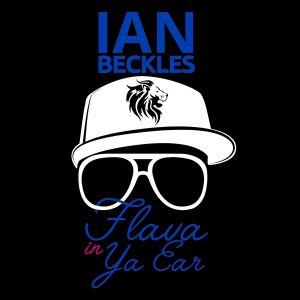 This week on "Flava In Ya Ear," Ian Beckles gives his thoughts on the Parkland, Florida mass shooting that took place at a school and tells you why he likes what the Winter Olympics are all about.
Now before Ian gets to those topics, he talks about various pop culture stories. He starts off with Sasha Baron Cohen doing an interview with OJ Simpson for an upcoming movie that Simpson is reportedly set to be paid $20,000. Which makes Ian wonder what Fred Goldman has to be thinking. Up next, Ian continues his conversation from last week's podcast about the recent comments made by Quincy Jones and he tells you why he loves the Westminster Dog Show.
Then it's on to the Winter Olympics and Ian explains that he likes what the Olympics is all about. He tells you the games he's been watching and which games are events that do not interest him. Plus, he talks about Shaun White and the figure skater that's this year's Johnny Weir.
After giving all of his thoughts on the Winter Olympics, Ian talks at length about the school shooting in Parkland, Florida earlier this week. Some of the taking points Ian hits on include how politicians have reacted to this shooting, the shooter being able to buy a AR-15, the debate on mental illness and gun control, and how the city of Parkland will never be the same.
Sit back, take a listen to what Ian has to say and if you want to respond to what Ian says on this podcast, send him an email (IanBeckles@RadioInfluence.com) and he will answer your question on next week's podcast.
Follow Ian Beckles on Twitter and on Facebook.
For more information as to what Ian is up to, check out DignitaryRadio.com.
Subscribe to the show on Apple Podcasts, Stitcher, TuneIn Radio, and now on Google Play! 
Podcast: Play in new window | Download | Embed