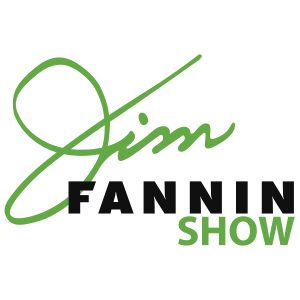 Over the course of a lifetime, you will have many relationships that you nurture. Hopefully, most will be rewarding and beneficial. Siblings, parents, co-workers, vendors, teammates, friends, teachers, significant other, children and people you conduct regular business, such as a banker, attorney, accountant, doctor, financial advisor, etc. will ALL play a role in YOU living a happy, healthy life.
When life is over, the positive relationships you have developed will be your greatest accomplishment.
Great relationships equal a great life.
We develop positive relationships over time. Trust will be a strong component in this development. Like anything else, there are ebbs and flows and this is true with relationships. With different agendas, this happens. However, great relationships last a lifetime and they require consistency in effort, trust, compassion and understanding.
It's time to build better relationships in your life. Take none for granted. As a Relationship MVP, you'll enjoy a myriad of rewards. At the top of the list is seeing people you care about thrive.
Your relationships win. You win.
In this episode of the Jim Fannin Show you will learn:
• Who's in the Zone?
• How Shaun White won the U.S 100th gold medal in the winter Olympics.
• How UPS worker Trenton Lewis, who walked 11 miles to work for seven months, could easily be nominated "Father of the Year."
• Why a consistent use of six, 90-Second Rule™ daily tools can take your "significant other" relationship to the next level, thus creating Happy Valentine's Year.
• Why you need to build cohesive, interactive "Inner Circle" relationships for both your business and your personal life.
• How to create great relationships in your own Life Blueprint by taking from the pages of the S.C.O.R.E.® Success System and Jim's new book, "The Blueprint: A Proven Plan For Successful Living."
• Why the most successful people have the best personal and business relationships.
Finally, I answer two listener questions from the Ask Jim mailbag:
• "My spouse wants to be a writer. How can I help?"
• "How to help my son with low self-esteem in sports?"
And as always, we place our order at the Zone Café, as we send you out for a Zone week!
Be in the Zone™!
If you have questions, comments, or something you want us to cover during our "Ask Jim" segment, you can email Jim directly and we'll cover it on next week's show!
Don't forget to pre-order Jim's new book, "The Blueprint: A Proven Plan For Successful Living" now at Amazon.com!
Ready to see results in every major area of your life in just 7-10 days? Get Jim's 90-Second Rule™ program, consisting of 6-hours of audio, write-able workbook and video. Click here: 90-second-rule
Make sure to follow Jim Fannin on Twitter and Facebook as well!
Check out more episodes of The Jim Fannin Show on Radio Influence!
Subscribe to the Jim Fannin Show on Apple Podcasts, Stitcher, Google Play, and TuneIn Radio and don't forget rate and review the show!
---
If you're seeking to be entertained and educated while you become your genuine, authentic best self, The Jim Fannin Show is your weekly, go-to place to be.
Jim Fannin is America's ZoneCoach®, coaching more champions in sports, business and life than anyone on earth for over 40 years. As one of the world's foremost thought leaders, he is more than a life, business or sports coach. He is a "change your life" coach. With the ONLY proven blueprint for attracting the Zone mindset, Jim has helped transform millions of people's lives by providing proven tools and techniques to create simplicity, balance and abundance.
Mr. Fannin has 40+ years of professional coaching, consulting and public speaking experience. He has coached 1000+ professional athletes from 10 sports and tens of thousands of individuals and hundreds of companies from 50 industries in peak performance. All have set personal records. Many have set team, industry or world records.
Each week Jim will focus the show on the peak performance mindset called the Zone. With his vast experience working with the best of the best, Jim will deliver the goods on who's currently IN the Zone, who's NOT and how you can find your own Zone pathway to success.
Jim's client list reads as a "who's who" list and his in-depth experience with their accomplishments are what set The Jim Fannin Show apart.
Jim Fannin has personally coached (to name a few):
Chairmen, CEOs, and Senior Executives from 350 of the Fortune 500 from 50 different industries
World's #1 pro golfer; 10 different pro golfers to their first victory; LPGA major Champion; 3 NCAA champions; 8 time Big Ten golf champions; World's #1 golf instructor
Olympic gold medalists
2 MLB Hall Of Famers; 5 MLB MVPs; 26 MLB All Stars; 4 Cy Young Award winners; NBA All Stars; NFL All Pros; World Cup players; MLS Cup champions; MLS MVPs
7 World's Top 10 pro tennis players; #1 pro from 16 different countries; 4x Wimbledon Doubles champion; World Davis Cup finalist;
French Open champion; 7 National Amateur champions; 12 State Amateur champions
NCAA All Americans from six different sports
NCAA Coaches Of The Year; MLB Manager Of The Year; NBA Coach Of The Year
World Champion Poker players
New York Times Best Selling Authors
Academy Award winning director
Actors, authors, screenwriters, musicians, opera singers, country singers, artists, scientists, politicians, and two entire American cities (for real)
Want to know how to attract the Zone? Download weekly to discover the pathway to your untapped potential as Jim guides you through the intricate process of peak performance. Listen, learn and be entertained as America's ZoneCoach, Jim Fannin reveals his 40-year secrets of success.
Podcast: Play in new window | Download | Embed