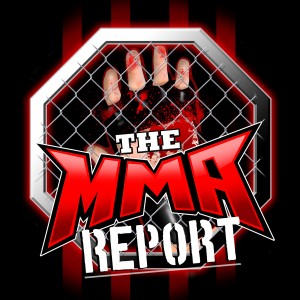 The first big fight weekend of 2018 is this weekend as UFC 220 and Bellator 192 will take place and get ready for the fights by listening to Jason Floyd and Daniel Galvan preview the fights, plus Jason has conversations with Michael Chandler, Aaron Pico, and Casey Kenney.
The guys kick off this week's podcast by taking a look back at what happened this past Sunday night in St. Louis at UFC Fight Night 124. From Dana White's comments about Uriah Hall being unable to make weight to the performance of Jeremy Stephens in the main event of the fight card, Jason and Daniel break down what happened.
Following their recap of UFC Fight Night 124, they turn their attention to this week's MMA. They start off their preview of UFC 220 and Bellator 192 by discussing a question that was sent to Jason on social media about the top five fights of the weekend. During their preview of the fight card, Jason plays interviews he did with Chandler, Pico, and Kenney. Chandler and Pico will be competing on Saturday at Bellator 192, while Kenney will be fighting on Friday night at LFA 31.
After previewing those fight cards, the guys discuss some of the latest news in MMA including the report on Tony Ferguson and Khabib Nurmagomedov fighting at UFC 223 for the UFC lightweight title. Jason and Daniel give their thoughts about what that fight booking could mean for Conor McGregor, plus they discuss the term "live and free" that promotes use to discuss fight cards that air on cable television.
Thanks for listening to this week's podcast and be sure to subscribe, rate, and review the podcast.
Follow The MMA Report on Twitter and Facebook
Subscribe to the podcast on Apple Podcasts, Stitcher and Google Play
Podcast: Play in new window | Download | Embed