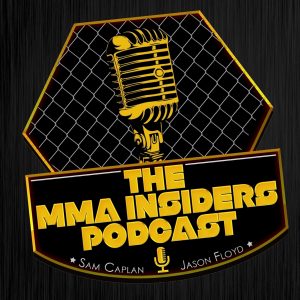 Sam and Jason are back for the first episode of "The MMA Insiders Podcast" of 2018 and they discuss the recent appearance by Jeff Novitzky and Jimmy Smith on the Joe Rogan Podcast.
Up first, they talk about some of the things that Novitzky stated on Rogan's podcast about the UFC anti-doping policy with USADA and the Jon Jones case. Sam tells you what surprised him about what Novitzky stated on the podcast and Jason explains why he found the podcast very informative about the UFC anti-doping policy.
Following the discussion about that topic, the guys transition over to Jimmy Smith exiting Bellator and the promotion bringing in "Big" John McCarthy to be a color commentator for Bellator. Sam and Jason talk about this move, whether or not they think Smith could be heading to the UFC, and thoughts on McCarthy being given this opportunity.
Also on this episode of the podcast, they answer listener submitted questions, Dana White's interview with Kevin Iole, Alliance MMA reportedly purchasing Legacy Fighting Alliance, and Sam tells you what he thinks the Disney/FOX deal and rumored Netflix/Apple talks could impact Viacom and Bellator.
Follow Sam Caplan on Twitter: @SamCaplanMMA
Follow Jason Floyd on Twitter: @Jason_Floyd
Subscribe to The MMA Insiders on Apple Podcasts, Stitcher and Google Play
Podcast: Play in new window | Download | Embed