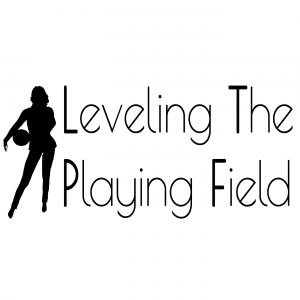 This week, Bobbi-Sue speaks with Tera Black, the Chief Operating Officer of the Charlotte Checkers, the American Hockey League affiliate of the Carolina Hurricanes. Her career in hockey is expansive and includes roles in everything from travel coordinator to athletic trainer to equipment manager. In 2016, she was named the first-ever female winner of James C. Hendy Award as the American Hockey League's Most Outstanding Executive, an award that has existed since 1962. Also in 2016, she was named to the Sports Business Journal Game Changers class. This conversation covers everything from what it's like to renovate a 60-year old hockey arena, the people in the hockey world, cats, mandatory gym use, and retaining the millennial workforce.
Tera is an amazing woman with an incredible story. She and Bobbi-Sue discuss everything from starting in junior college, to the Sacramento River Rats, moving on to the AHL, meeting her husband in the hockey world, to building a great work environment all while being a great parent to her daughter.
You can follow the podcast on Twitter, Facebook, and Instagram at @LTPFPod or check out the website at LTPFPod.com. Bobbi-Sue can be found on Twitter at @BobbiSue. Please send us your comments and thoughts. You can also email us at LTPFPod@gmail.com.
Don't forget to subscribe to the show on Apple Podcasts, Stitcher, TuneIn Radio, and Google Play!
Podcast: Play in new window | Download | Embed