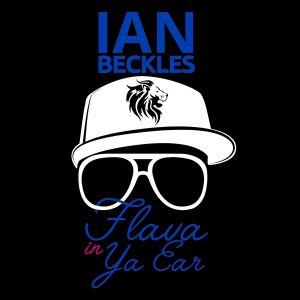 The calendar has turned over to 2018, which has brought some cold weather to the Tampa Bay area and Ian Beckles kicks off this week's podcast by talking about how people have reacted to the cold in the state of Florida.
After discussing the current cold weather throughout Florida and the United States, Ian turns his attention to pop culture stories. Some of the stories Ian talks about include the viral Jeopardy clip from earlier this week, his love for "It's Always Sunny in Philadelphia," Hoda Kotb salary in comparison to Matt Lauer, and the odds of winning the lottery.
Then it's on to the political portion of the podcast, which can mainly be described as what's President Donald Trump done or tweeted this week. Now before Ian talks about the news stories involving President Trump, Ian talks about a tweet he posted earlier this week. A fan of Ian's sent him a Donald Trump hat that said "Make America Great Again," and Ian tells you about some of the responses he got which included a Jim Carrey gif.
Thanks for listening to "Flava In Ya Ear" and if you have a question for Ian, send him an email (IanBeckles@RadioInfluence.com) and he will answer your question on next week's podcast.
Follow Ian Beckles on Twitter and on Facebook.
For more information as to what Ian is up to, check out DignitaryRadio.com.
Subscribe to the show on Apple Podcasts, Stitcher, TuneIn Radio, and now on Google Play! 
Podcast: Play in new window | Download | Embed