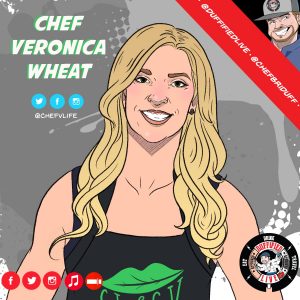 HAPPY HAPPY NEW YEAR!! It's time for resolutions… wait, strike that, it's time for goals!! This week, Chef Brian Duffy talks about his New Years goals and even a few tips about achieving. This makes it a perfect time for a quick chat with Chef Veronica Wheat from ChefV Organic Cleanse. It's a new year so you may as well do a little detox and clean out that body! We're talking about health, diets & sleeping. The discussion gets pretty real!!!!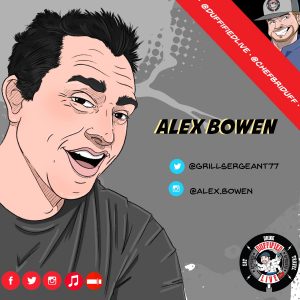 Then, imagine walking into a Waffle House at 3am and not seeing any staff. No servers. No cooks. No one. What do you do? SCREW IT! Cook it up yourself! Alex Bowen from South Carolina had this exact thing happen and we get to chat about it. He's a trip!
Happy new year!
Follow Chef Brian Duffy on Twitter and on Facebook.
Check out his website to learn more about him, to find his products, and some incredible recipes!
Listen to the Duffified Live show archive on Radio Influence!
Subscribe to the show on Apple Podcasts, Stitcher, TuneIn Radio, and now on Google Play and make sure to rate and review!
Podcast: Play in new window | Download | Embed