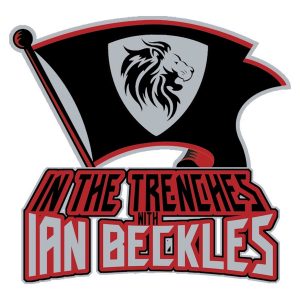 The Tampa Bay Buccaneers wrap up its 2017 season with a 31-24 win over the New Orleans Saints and Ian Beckles recaps the victory on this episode of "In The Trenches."
Along with recapping the victory, Ian continues his discussion from last week's podcast about what the Buccaneers need to accomplish this offseason. Ian tells you the two goals the Buccaneers must accomplish this offseason, why Jameis Winston is the future of this time, and why he feels this team is not that far away from taking the next step.
All of that and much more on this week's episode of "In The Trenches" and if you have a question for next week's podcast, send an email to Ian (IanBeckles@RadioInfluence.com).
Subscribe, Rate, and Review the podcast on Apple Podcasts, Stitcher, Google Play, and TuneIn Radio.
Follow Ian Beckles on Twitter: @IanBeckles
Podcast: Play in new window | Download | Embed