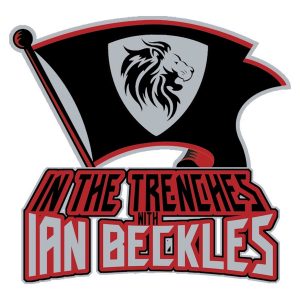 The Tampa Bay Buccaneers drop its fifth game in a row on Christmas Eve as they lost to the Carolina Panthers and Ian Beckles recaps the game on this week's episode of "In The Trenches."
Listen to Ian explain why the Buccaneers were unable to get the victory in Charlotte, even though Jameis Winston and the defense played well. Ian tells you the only player that was better on Sunday in Charlotte than Winston and Ian tells you if he believes Dirk Koetter will be back next year as the Buccaneers coach.
Now while there is still one game left in this season, Ian starts to look ahead to this offseason for the Buccaneers. He explains why improving the offensive and defensive lines needs to be priority number one heading into this offseason and how if he was in control, how he would fix the issues with the offensive line.
All of that and much more on this week's episode of "In The Trenches" and if you have a question for next week's podcast, send an email to Ian (IanBeckles@RadioInfluence.com).
Subscribe, Rate, and Review the podcast on Apple Podcasts, Stitcher, Google Play, and TuneIn Radio.
Follow Ian Beckles on Twitter: @IanBeckles
Podcast: Play in new window | Download | Embed