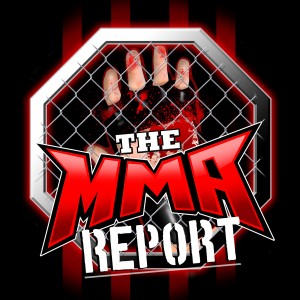 This week on The MMA Report Podcast, Jason Floyd has fighter interviews with Louis Smolka, Shana Dobson, and Mike Richman.
Before those interviews, Jason and Daniel Galvan recap what happened last weekend at UFC Fight Night 123 and Bellator 190. Along with recapping those fights, they look ahead to this weekend's Bellator 191 and UFC on FOX 26.
In addition to discussing all of those fights, they discuss some of the latest news in MMA including the UFC middleweight title picture, Stipe Miocic vs. Francis Ngannou being booked for the main event of UFC 220, and Joanna Jedrzejczyk firing Perfecting Athletes.
Then it's on to the interview portion of the podcast and up first is UFC flyweight Louis Smolka (1:09:32) to preview his fight against Matheus Nicolau. Along with previewing his fight on December 30 in Las Vegas, Smolka talks about his dealing with USADA and his place in the UFC 125 pound division.
Up next is Ultimate Fighter 26 contestant Shana Dobson (1:25:39)  to recap her win over Ariel Beck at The Ultimate Fighter 26 Finale earlier this month. In addition, she talked about being ranked as the number ten title challenger in the UFC women's flyweight division and looking to become a physical education teacher at the school she teaches at.
And in the final interview, Jason is joined by Mike Richman (1:35:55) to preview his fight on Friday in the co-main event of LFA 29 against Jeff Peterson. Richman talks about talking some additional time off following his last fight in January, why he considers himself the underdog in this fight, and planning to show off the new version of himself in this fight.
Thanks for listening to this week's podcast and be sure to subscribe, rate, and review the podcast.
Follow The MMA Report on Twitter and Facebook
Subscribe to the podcast on Apple Podcasts, Stitcher and Google Play
Podcast: Play in new window | Download | Embed