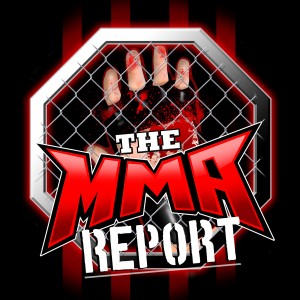 On this week's episode of The MMA Report Podcast, Jason Floyd starts off the podcast by being joined by Daniel Galvan to recap last weekend's Bellator 185 and UFC Fight Night 119.
Following the recap of those fight cards, Jason is then joined by fighter/trainer Greg Rebello to preview Friday's CES MMA 46 on AXS TV. Then it's on to the latest UFC news including what fight booking surprised Jason and Lyman Good filing a lawsuit against nutrition companies after he tested positive for a banned substance due to a tainted supplement.
After talking about the latest UFC news, Jason turns his attention to Bellator as he chats with Bellator 186 fighters Saad Awad and Logan Storley. Awad talks about his matchup against Zach Freeman and Storley previews his fight against Matt Secor. Following the interviews, Jason talks about the latest Bellator news including Goiti Yamauchi signing a new contract with the promotion.
Then in the final interview of this week's podcast, Mark Tullius comes on the show to discuss his book, "Unlocking The Cage." Jason finds out what drew Tullius to write this book, what he learned about MMA fighters while researching this book, and how this journey completely changed the way he viewed himself, fighters, and the sport himself.
Thanks for listening to this week's podcast and be sure to subscribe, rate, and review the podcast.
Follow The MMA Report on Twitter: @TheMMAReport
Like The MMA Report on Facebook: The MMA Report
Subscribe to The MMA Report on Apple Podcasts, Stitcher and Google Play
Podcast: Play in new window | Download | Embed