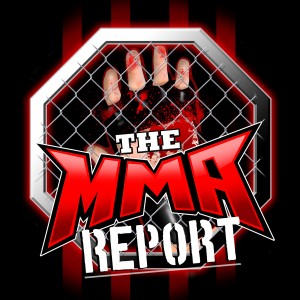 Jason Floyd starts off this week's The MMA Report Podcast by discussing the television ratings for UFC Fight Night 117 and Bellator 183. He tells you why the preliminary viewership numbers for the MMA fight cards surprised him and he also gets into other MMA news items including a comment made by Bellator President Scott Coker on the future of the heavyweight title in Bellator.
Then in the interview portion of this week's podcast, Jason chats with Christos Giagos (28:15) and Westin Wilson (44:22). Giagos will be fighting Shamil Nikaev on Saturday in Russia at ACB 70 and Wilson will be making his Bellator debut next week in Oklahoma as he will be on the preliminary card against Gaston Reyno.
Finally, Jason wraps up the podcast by discussing some of the combat sports action that is taking place on Friday and Saturday.
Follow The MMA Report on Twitter: @TheMMAReport
Like The MMA Report on Facebook: The MMA Report
Subscribe to The MMA Report on Apple Podcasts, Stitcher and Google Play
Podcast: Play in new window | Download | Embed