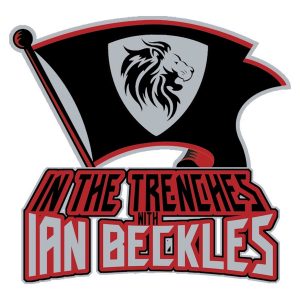 This week, Ian Beckles is joined by the Pewter Report's Mark Cook to talk about the Buccaneers 34-17 loss in Minneapolis to the Vikings Sunday. The guys talk about the lack of running game that the Bucs showed, Jameis Winston's poor decision making, Ali Marpet's horrible day at center and why center is a much more important position than guard where Marpet played last year, and the similarities of this game to the Week 2 loss last season to the Arizona Cardinals. The guys also asked if there is a correlation between the lack of hitting in Training Camp to the amount of injuries the Buccaneers are now facing.
Also, Ian and Mark shared their thoughts on the mixing of politics and football. Mark reflected on an NFL conference call that he was on with former NFL QB Colin Kaepernick and the things he took away from it. Mark talks about what impressed him most with Kaepernick. The guys ask a very poignant question in regards to the issue at hand: Why are athletes the only ones getting punished for using their platform for political reasons? Singers, actors, comedians, and the like never catch flack for their views so why are athletes?
Check out Mark Cook on the Pewter Report's podcast, "Bucs Pewter Nation Podcast," each week at PewterReport.com.
Subscribe, Rate, and Review the podcast on Apple Podcasts, Stitcher, Google Play, and TuneIn Radio.
Follow Ian Beckles on Twitter: @IanBeckles
Submit your question to next week's podcast by emailing Ian (IanBeckles@RadioInfluence.com) your written question or submit your question in audio form.
Podcast: Play in new window | Download | Embed