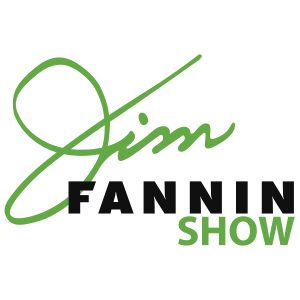 During a time of great turbulence in the vacation industry with competitors like Disney growing larger and startups like Airbnb disrupting business as usual, CEO Mike Flaskey continues to lead Diamond Resorts International to consistent success.
A true champion, this former Montreal Expos baseball scout has not just made multiple successful career transitions but also leads an effort to raise millions for Florida Hospital for Children through the Diamond Resorts Invitational. This nationally televised PGA Tour Champions golf event is coupled with a celebrity pro-am, which attracts Hall of Fame athletes, music stars, and even some of the most well known comedians.
So, how does Mike Flaskey lead a company that does everything from throwing EVENTS OF A LIFETIME® that money could never buy to going from the "dinosaur age" to award winning social media work that leads the vacation industry? By using Jim Fannin's S.C.O.R.E.® System, of course!
In this episode, Mike breaks down how he uses vision to lead one of the most dynamic, innovative companies in the world.
Plus, Jim and Seth take a look at "Who's in the Zone" in sports, and Jim and Seth take a look at the Emmy's, with Jim sharing stories of helping writers get into the Zone.
Finally, Jim takes us inside the Zone Café as we embark on our next Zone week.
Ready to see results in every major area of your life in just 7-10 days? Get Jim's 90-Second Rule™ program, consisting of 6-hours of audio, write-able workbook and video. Order the 90-second-rule now.
If you have any questions, comments, or requests for a topic you would like Jim to discuss, you can e-mail Jim directly!
Follow Jim Fannin on Twitter: @JimFannin
Check out more episodes of The Jim Fannin Show on Radio Influence!
Subscribe to the Jim Fannin Show on Apple Podcasts, Stitcher, Google Play, and TuneIn Radio
——————————————
If you're seeking to be entertained and educated while you become your genuine, authentic best self, The Jim Fannin Show is your weekly, go-to place to be.
Jim Fannin is America's ZoneCoach®, coaching more champions in sports, business and life than anyone on earth for over 40 years. As one of the world's foremost thought leaders, he is more than a life, business or sports coach. He is a "change your life" coach. With the ONLY proven blueprint for attracting the Zone mindset, Jim has helped transform millions of people's lives by providing proven tools and techniques to create simplicity, balance and abundance.
Mr. Fannin has 40+ years of professional coaching, consulting and public speaking experience. He has coached 1000+ professional athletes from 10 sports and tens of thousands of individuals and hundreds of companies from 50 industries in peak performance. All have set personal records. Many have set team, industry or world records.
Each week Jim will focus the show on the peak performance mindset called the Zone. With his vast experience working with the best of the best, Jim will deliver the goods on who's currently IN the Zone, who's NOT and how you can find your own Zone pathway to success.
Jim's client list reads as a "who's who" list and his in-depth experience with their accomplishments are what set The Jim Fannin Show apart.
Jim Fannin has personally coached (to name a few):
Chairmen, CEOs, and Senior Executives from 350 of the Fortune 500 from 50 different industries
World's #1 pro golfer; 10 different pro golfers to their first victory; LPGA major Champion; 3 NCAA champions; 8 time Big Ten golf champions; World's #1 golf instructor
Olympic gold medalists
2 MLB Hall Of Famers; 5 MLB MVPs; 26 MLB All Stars; 4 Cy Young Award winners; NBA All Stars; NFL All Pros; World Cup players; MLS Cup champions; MLS MVPs
7 World's Top 10 pro tennis players; #1 pro from 16 different countries; 4x Wimbledon Doubles champion; World Davis Cup finalist;
French Open champion; 7 National Amateur champions; 12 State Amateur champions
NCAA All Americans from six different sports
NCAA Coaches Of The Year; MLB Manager Of The Year; NBA Coach Of The Year
World Champion Poker players
New York Times Best Selling Authors
Academy Award winning director
Actors, authors, screenwriters, musicians, opera singers, country singers, artists, scientists, politicians, and two entire American cities (for real)
Want to know how to attract the Zone? Download weekly to discover the pathway to your untapped potential as Jim guides you through the intricate process of peak performance. Listen, learn and be entertained as America's ZoneCoach, Jim Fannin reveals his 40-year secrets of success.
Podcast: Play in new window | Download | Embed