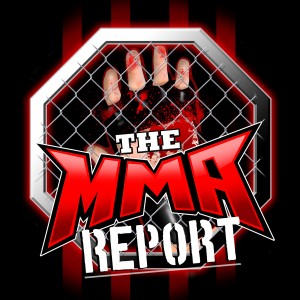 UFC 215 will take place on Saturday night in Edmonton, Alberta, Canada and listen to Jason Floyd and Daniel Galvan preview the entire fight card on this episode of The MMA Report Preview Podcast.
They kick off the podcast by discussing Hurricane Irma as Jason lives in Tampa, Florida and he tells you some of his experiences this week in his hometown as people are preparing for the storm. (Note: Due to this hurricane, there will not be a post fight podcast on Sunday).
Now when it comes to the UFC 215 fight card, the guys discuss the change in the main event as Ray Borg had to pull out of the event due to a viral illness and answer a listener question about Demetrious Johnson being in the discussion for the greatest fighter of all time.
Plus, they get into the new main event of the fight card as Amanda Nunes defends the women's bantamweight title against Valentina Shevchenko and they ask this question, which fighter benefits from this fight being delayed two months. In addition, Jason and Daniel give all of their picks for the fight card and tell you which preliminary card bout has them the most interested.
Follow The MMA Report on Twitter: @TheMMAReport
Like The MMA Report on Facebook: The MMA Report
Subscribe to The MMA Report on Apple Podcast, Stitcher and Google Play
Podcast: Play in new window | Download | Embed