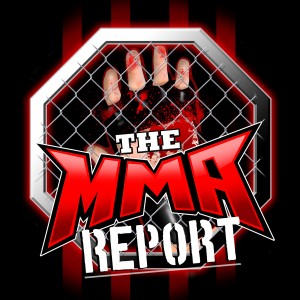 This week on The MMA Report Podcast, Jason Floyd has four fighter interviews as he's joined by Steve Ramirez, Christian Aguilera, Matt DiMarcantonio, and Adam Assenza.
Now before he gets to those interviews, Jason talks about some of the things he's monitoring in MMA and they have to deal with The Ultimate Fighter 26, which debuts tonight (Wednesday, August 30). Jason wonders if the UFC can elevated the star power of Justin Gaethje and if the television ratings for The Ultimate Fighter 26 will increase due to this season crowning the inaugural UFC women's flyweight champion.
Then it's on to the interview portion of the podcast as Jason chats with Steve Ramirez (22:23) about his recent win over Mike Hansen to claim the CXF flyweight champion. Up next is Christian Aguilera (36:17), who is also coming off a victory on the same fight card that Ramirez won the CXF flyweight title. Christian talks about the victory and his recent move to Team Oyama.
Following those interviews, Jason turns his attention to next week's BTC 2 card as he chats with Matt DiMarcantonio (45:19) about his matchup against Jacob Bohn. Matt talks about this being his first fight in Canada and reflects on defeats he had against fighters that are now in the UFC. And in the final interview, Adam Assenza (56:59) comes on the podcast to preview his matchup against Jesse Erickson. Adam discusses the origin of his nickname, being a former gymnast, and how he sees the victory coming against Erickson.
Follow The MMA Report on Twitter: @TheMMAReport
Like The MMA Report on Facebook: The MMA Report
Subscribe to The MMA Report on Apple Podcasts, Stitcher and Google Play
Podcast: Play in new window | Download | Embed