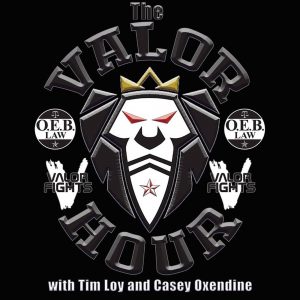 This week on The Valor Hour, Tim and Casey recap last weekend's action in combat sports as they give their thoughts on Floyd Mayweather vs. Conor McGregor and Bellator 182.
Then on the weekly question and answer segment of the podcast, Casey ask Tim questions submitted by listeners about the Contender Series, when fans can expect fight announcements for the upcoming show in Chattanooga, and if Tim is planning any shows for the month of December.
Following the question and answer segment, the guys are joined by two amateur fighters that will be part of next week's Cage Fights at the Cowboy as they chat with Jordan Ownbey and Jared Short. Ownbey (28:16) comes on the podcast to preview his matchup against Lance Abbott for the inaugural cruiserweight title and Short (38:17) talks about his middleweight matchup against Caleb Lankford.
Follow Valor Fights on Twitter: @ValorFights
Follow Tim Loy on Twitter: @TzLoy
Follow Casey Oxendine on Twitter: @CaseyOxendine
Subscribe to The Valor Hour on Apple Podcasts, Stitcher, and Google Play
Podcast: Play in new window | Download | Embed