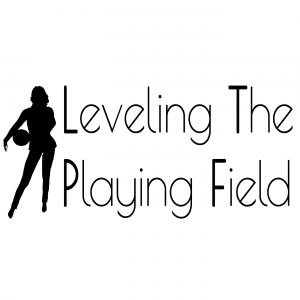 In the third episode of Leveling the Playing Field, Bobbi-Sue Doyle-Hazard speaks with Denise White, CEO of EAG Sports Management. EAG Sports Management has been servicing the PR, Marketing, Personal, and Business needs of high profile professional athletes for almost two decades.
Denise's professional career began as a traffic reporter and then on to being a production assistant in Hollywood. It was during her time working on the show "Sparks" when she met the man who would give her the nudge to open her own shop. That man is the one and only Samuel L. Jackson. Denise quickly realized that there was a niche that needed to be filled in the sports industry, particularly with football players in the NFL. She created EAG Sports Management to fill that niche and has been killing it ever since. Bobbi-Sue and Denise talk about the curvy path Denise took to where she is now.
They also talk for quite a while about mental illness. Denise's mom was schizophrenic, bipolar and manic depressive. Due to the shame Denise felt growing up, she never talked about it. That is until her client, Brandon Marshall, was diagnosed with borderline personality disorder and wanted to use his platform to speak out about it to bring awareness and break the stigma. Bobbi-Sue opens up about her mother's mental health struggles and her own issues with depression and anxiety. Denise also talks about Project 375 and how the foundation is helping children get help for mental illness.
In between the serious discussions, there are some lighter topics touched on such as the movie being made about Denise's life starring Jennifer Aniston ("The Fixer"), Denise and Bobbi-Sue's love of animals, and Bobbi-Sue's random obsession with goats thanks to the @GoatsofAnarchy Instagram.
This episode is full of information about the agency world, how crisis management is now a major part of the role, and an inside view of what the advisors of athletes see in professional sports.
You can follow the podcast on Twitter, Facebook, and Instagram at @LTPFPod or check out the website at LTPFPod.com. Bobbi-Sue can be found on Twitter at @BobbiSue. Please send us your comments and thoughts. You can also email us at LTPFPod@gmail.com.
You can follow Denise on Twitter and Instagram at @denisewhite_eag and EAG Sports Management on Twitter and Instagram at @EAGSports.
Don't forget to subscribe to the show on Apple Podcasts, Stitcher, TuneIn Radio, and Google Play!
Podcast: Play in new window | Download | Embed