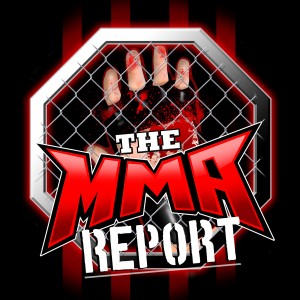 A first in MMA happened this week and Jason Floyd starts off this week's podcast by talking about this land mark decision made by the California State Athletic Commission.
Along with discussing that news topic and other news going on in MMA, Jason has six fighter interviews on this week's podcast as he chats with Fernando Gonzalez (25:55), Ricky Simon (37:40), Mark Cherico (52:55), Joby Sanchez (1:05:00), Ken Porter (1:14:53), and Jarel Askew (1:22:33).
Plus, Jason tells you the "3 Things he's monitoring" and recaps Tuesday's episode of "Dana White's Tuesday Night Contender Series," which saw two more fighters receive UFC contracts.
Follow The MMA Report on Twitter: @TheMMAReport
Like The MMA Report on Facebook: The MMA Report
Subscribe to The MMA Report on Apple Podcasts, Stitcher and Google Play
Podcast: Play in new window | Download | Embed