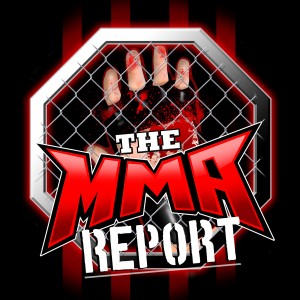 Which fighters received a UFC contract following the third episode of "Dana White's Tuesday Night Contender Series?" Jason Floyd lets you know at the start of this week's "The MMA Report Podcast" as he recaps the fight card and talks about how he finds the SnoopCast extremely entertaining.
After recapping this week's Contender Series, Jason talks about some of the latest news and fight bookings in mixed martial arts including a matchup between former American Top Team teammates at UFC 216 in October.
Then on the interview portion of the podcast, Jason has conversations with Calvin Kattar (28:15), Kyler Phillips (39:35), John Castaneda (51:45), Juliano Coutinho (1:04:27), and Leon Davis (1:16:27). Jason talks to the fighters out their upcoming fights and then wraps up this week's podcast by starting his preview of Saturday's UFC 214: Cormier vs. Jones II.
Follow The MMA Report on Twitter: @TheMMAReport
Like The MMA Report on Facebook: The MMA Report
Subscribe to The MMA Report on Apple Podcasts, Stitcher and Google Play
Podcast: Play in new window | Download | Embed