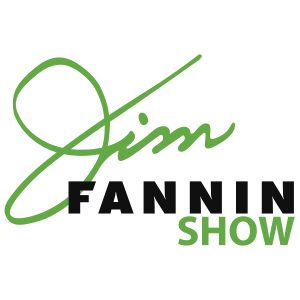 Radio Influence is very pleased to welcome "THE JIM FANNIN SHOW" beginning July 13, 2017.
Each week, Jim will focus his show on the peak performance mindset called "The Zone." With his vast experience working with the best of the best, Jim will deliver the goods on who's currently IN the zone, who's NOT, and how you can find your own Zone pathway to success.
Jim Fannin is America's Zone Coach, coaching more champions in sports, business, and life than anyone on Earth for over 40 years. As one of the world's foremost thought leaders, he is more than a life, business, or sports coach. He is a "change your life" coach. With the ONLY proven blueprint for attracting "The Zone" mindset, Jim has helped transform millions of people's lives by providing proven tools and techniques to simplicity, balance, and abundance.
Over his 40+ years of professional coaching, consulting, and public speaking, he has coached over 1,000 professional athletes and tens of thousands of individuals and hundreds of companies from over 50 different industries to peak performance. All have set personal records while many have set team, industry, or world records.
"Jim Fannin is such a dynamic personality that when we started discussing the thoughts of doing a podcast, we had to make it happen," said Jerry Petuck, CEO of Radio Influence. "He has helped so many people from professional athletes to some of the top businessmen in the world achieve their success and to be able to provide that kind of guidance to our listeners, I know it was something that we had to do."
"With the current mindset of America and the world, I feel compelled to lend my experience, knowledge, and positivity to help as many people as possible become their genuine, authentic, best self," said Fannin. "Since I've worked with the best of the best, I knew I needed to be with a champion company to produce my show. That's why I'm with Radio Influence."
"THE JIM FANNIN SHOW" will debut Thursday, July 13, 2017 on Apple Podcasts, Stitcher, TuneIn Radio, Google Play, and RadioInfluence.com.
The Radio Influence family of shows include a variety of both terrestrial radio hosts and established internet providing a great mix and different perspectives on sports, entertainment, lifestyle, and more. All programs can be found on Apple Podcasts, Stitcher, TuneIn Radio, Google Play, and Radio Influence.com.
For more information, contact Jerry Petuck at Petuck@radioinfluence.com
Podcast: Play in new window | Download | Embed