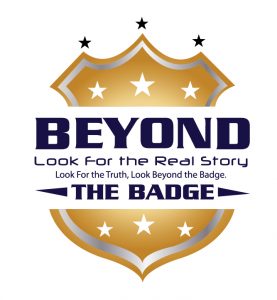 This week, Vincent explores a police shooting in Milwaukee from this past weekend following a chase. During the chase, 19 year old Terry Williams and his 23 year old passenger Paula McEwen swerved quickly in an attempt to run over a deputy. Officer Michael Truax shot into the car striking Williams and McEwen ending the pursuit. McEwen was shot in the shoulder and is expected to be fine. On the other hand, Williams is on life support.
Here's what the story leaves out.
The day before this happened, Williams had pulled a shotgun on someone else in an unrelated incident and was named a suspect in another shooting. That said, the citizens of Milwaukee are trying to play the race card. Keep in mind, the authorities also found a loaded 9mm handgun in the vehicle. How is this case racial in any way, shape, or form?
Also, Vincent looks back at the case of missing 20 year old Athena Curry in Atlanta. She's been missing since 2011. According to Curry's boyfriend, Yusef Mujahid, she left the home around 3:00 a.m. wearing only a t-shirt and shorts and was never seen again. He did not tell her family or police about her disappearance until four days later. At the time, the two had a 16 month old son who is now seven years old and lives with his aunt, who has full custody.
Thanks for listening to this week's show! Don't forget to rate and review the show on iTunes and Stitcher!
Vincent Hill, a former Nashville police officer, private investigator, author, and television law enforcement analyst, gained national notoriety following the Steve McNair/Sahel Kazemi murder suicide in Nashville on July 4th, 2009 and has authored two books, "Playbook For A Murder" and "Incomplete Pass," on the subject after conducting his own investigations. He has also been a frequent contributor to Fox News Network, HLN, CNN, Al-Jazeera television, and has been featured on "True Crime with Aphrodite Jones" on Investigation Discovery.
Subscribe to the show on Apple Podcasts, Stitcher, TuneIn Radio, and now Google Play!
Follow Vincent on Twitter @VincentHillTV for more information on the show and to find out his next television appearance.
Podcast: Play in new window | Download | Embed