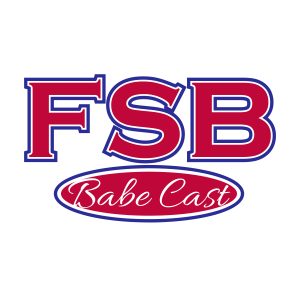 The Stanley Cup Final is in the books and the Pittsburgh Penguins are repeat champs. That said, the Nashville Predators certainly made their presence felt and they aren't going anywhere for quite awhile. The Preds fan were INSANE!!!!
This week, Babe is joined by the biggest hockey nut at all of ESPN, Ms. Linda Cohn. She may love her New York Rangers but she was all over the Penguins in the Stanley Cup Final. Also, in case you didn't know, Linda also plays a little goaltender herself.
After the puck talk, the two also talk about their time at ESPN, the history of women in sports broadcasting, and how things have changed since they both got their big break.
This week certainly brings you a fun Babe Cast!
Follow The Fabulous Sports Babe on Twitter: @realsportsbabe
Subscribe to the show on Apple Podcasts, Stitcher, TuneIn Radio, and Google Play!
Podcast: Play in new window | Download | Embed