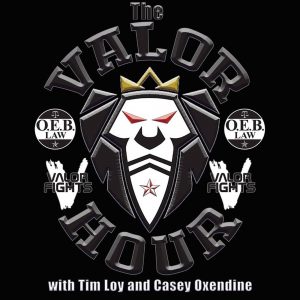 Tim Loy and Casey Oxendine kick off this episode of The Valor Hour by continuing their preview of next week's UMMAF National Championships and recap what happened last weekend in MMA.
Speaking of the UMMAF National Championships, Tim and Casey are joined by four fighters that will be taking part in the tournament that will be streamed live on FloCombat on May 26-28.
First, they chat with Megan Poe (20:38) and get her thoughts on what she is expecting next week in Tennessee. Then, Ahva Mayi (26:35) returns to the podcast to discuss his preparations for the tournament. Next, Josh Cumbee (32:17) comes on to talk about his preparations for the middleweight tournament and their final guest is Chase Boutwell (41:45).
Follow Valor Fights on Twitter: @ValorFights
Follow Tim Loy on Twitter: @TzLoy
Follow Casey Oxendine on Twitter: @CaseyOxendine
Subscribe to The Valor Hour on iTunes, Stitcher, and Google Play
Podcast: Play in new window | Download | Embed