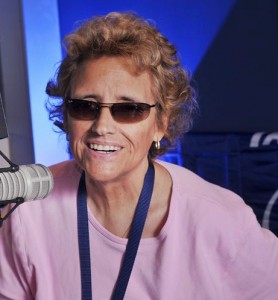 With the Round of 64 now being reduced to the Sweet 16, The Babe has yet to leave the television from the weekend. Luckily for us, she has at least taken a bathroom break.
It's time for "The Sweet 16" so The Babe reached out to Kyle Boone of CBSSports.com to get the lowdown on the tournament's first weekend and what to expect for the Sweet 16 this weekend!
Thanks for listening and don't forget to rate and review the show on iTunes and Stitcher!
Follow The Fabulous Sports Babe on Twitter: @realsportsbabe
Subscribe to the Podcast on iTunes and Stitcher
Podcast: Play in new window | Download | Embed