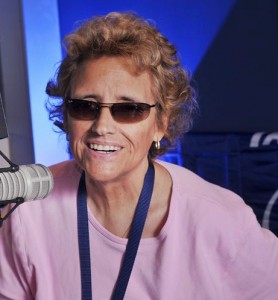 Christmas is in the books and so is the birthday of The Babe's 105 year old grandmother. Wait, she's 105 years old? What do you buy a person for their 105th birthday? The Babe tells you and the answer is probably not what you'd expect.
Also, since the last time The Babe touched base with you, we've had two more celebrity deaths. Over the Christmas weekend, 80's pop music icon George Michael and actress Carrie Fisher both passed. Can we really take anymore this year? Prince, David Bowie, George Michael, Carrie Fisher and a million more.
2016…..go away. It's time. Just go.
All of that and more on this week's podcast! Thanks for listening and don't forget to rate and review the show on iTunes and Stitcher!
Follow The Fabulous Sports Babe on Twitter: @realsportsbabe
Subscribe to the Podcast on iTunes and Stitcher
Podcast: Play in new window | Download | Embed