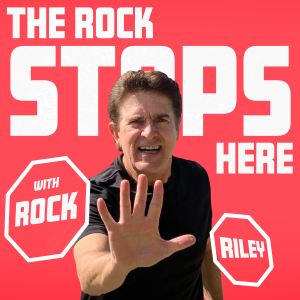 Pat Donovan had a dream to be a talk show host on WDAE, a sports radio station in Tampa, and he wasn't going to stop working towards it until he got it. His wife supported him all the way from Massachusetts and beyond.
Now, Pat is the co-host of the Pat and Aaron Show middays on WDAE. Aaron, by the way, is Pat's best friend. Pat has another goal he wants to achieve and it's a big one! You'll have to listen. Rock admits he never had a backup plan either and admires Pat's confidence.
Also, Rock talks about being addicted to his phone, not wanting to go on any more cruises because he just can't eat that much anymore, and almost trying to sneak into a game recently. He didn't.
Thanks for listening and make sure to tell your friends about The Rock Stops Here!
Follow Rock Riley on Facebook, Twitter, and Instagram!
Make sure to subscribe to the show on Apple Podcasts, Spotify, iHeartRadio, Stitcher, Google Podcasts, TuneIn Radio, and the archives at Radio Influence!
Podcast: Play in new window | Download | Embed