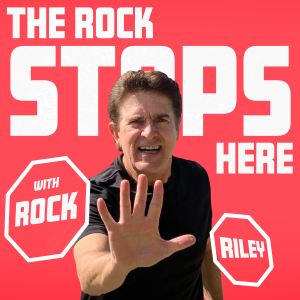 Chris O'Connell likes to be called a storyteller instead of a newsman. He's the best in the country and we discuss how he got to where he is now at Fox 29 in Philadelphia.
After graduating from Temple University, he started his TV career in Lancaster, PA on to Richmond, Tampa Bay, Minneapolis, and back where he grew up in Philly. He has so many stories and so much advice for those trying to get into this business.
Then, Rock goes in-depth on what it was like to cover Tom Brady on a daily basis this past season as well as his experience being a guest speaker last week at the University of Tampa. Oh… and being the brunt of prank calls on Live TV… the good and the bad!
Thanks for listening and make sure to tell your friends about The Rock Stops Here!
Follow Rock Riley on Facebook, Twitter, and Instagram!
Make sure to subscribe to the show on Apple Podcasts, Spotify, iHeartRadio, Stitcher, Google Podcasts, TuneIn Radio, and the archives at Radio Influence!
Podcast: Play in new window | Download | Embed