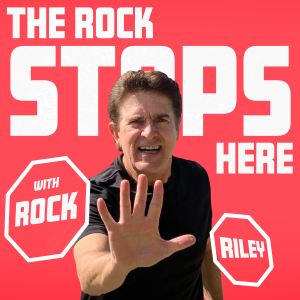 Pat Principe has been at News 8 WGAL-TV in Lancaster, PA since 1983 and he's still going strong and still loves covering the pro's college and high school sports. How does a Jersey Boy end up in Amish country and what advice he would give an aspiring journalist? Pat tells you.
Also, Rock talks about being dumbfounded on Antonio Brown and admits when he heard about Brown sneaking in a woman that likes to do a disgusting act, into the team hotel, that was it. Rock was out!
Finally, Rock can't believe the media hype with stormy weather anymore and gives a little insight into his days having to cover storms.
Thanks for listening and make sure to tell your friends about The Rock Stops Here!
Follow Rock Riley on Facebook and Twitter!
Make sure to subscribe to the show on Apple Podcasts, Spotify, iHeartRadio, Stitcher, Google Podcasts, TuneIn Radio, and the archives at Radio Influence!
Podcast: Play in new window | Download | Embed