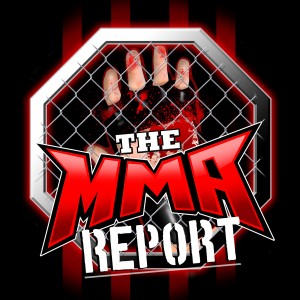 In the final episode of 2021, Jason and Daniel open up the show by discussing the interesting comments by the manager of Francis Ngannou on Throwing Down with Renee and Miesha.
Up next, the guys discuss some year-end topics from which fighters do they expect to jump in terms of perception in 2022, which UFC and Bellator champions do they expect to still be champion at this time next year, and their top 5 fighters who defined and declined in 2021.
Then it's the interview portion of the show as Jason speaks with three fighters coming off victories as he speaks with Anthony Njokuani (starts at 36:31), Mariusz Ksiazkiewicz (starts at 48:12), and Billy Elekana (starts at 57:58).
After the interviews, the guys wrap up the show by discussing Kevin Lee vs. Diego Sanchez being booked for the Eagle FC show in March and they discuss their plans for New Years Eve.
Thanks for listening to this episode of The MMA Report Podcast and be sure to check out our sponsor, Coinbase. For a limited time, new users can get $10 in free Bitcoin when you sign up today at Coinbase.com/MMAREPORT.
Subscribe, Rate, and Review to the show on Apple Podcasts, Stitcher iHeartRadio, Spotify, TuneIn, and Google Podcast.
Follow Jason Floyd on Twitter and Instagram
Follow Daniel Galvan on Twitter
Subscribe to The MMA Report on YouTube for all of our original video content.
Podcast: Play in new window | Download | Embed