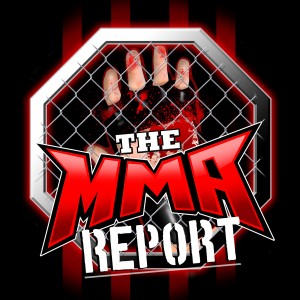 It's a pay-per-view fight week for the UFC and get ready for Saturday's UFC 269 by listening to this episode of The MMA Report Podcast. Jason and Daniel give their thoughts on the card, along with taking a look back at what happened last week at Bellator 272 and UFC Vegas 44. Plus, Jason has four fighter interviews as he's joined by UFC 269's Eryk Anders, LFA 120's Jamey-Lyn Horth, and XFC YoungGuns 4's Kenny Cross and Austin Bashi.
Thanks for listening to this episode of The MMA Report Podcast and show your support for the show by checking out our advertisers Roman and Coinbase.
Whether you've been in a relationship for years or are just getting started, having the confidence that comes from preparation means you're free to enjoy the moment—when the moment comes. Go to GetRoman.com/MMAREPORT today, and if you're prescribed, get $15 off your first month of ED treatment. Make sure you're ready to have confidence and control this fall. Roman ready.
Do you identify as crypto-curious? If you've thought about entering the world of cryptocurrency, but felt a little overwhelmed, Coinbase makes learning to buy and sell simple. For a limited time, new users can get $10 in free Bitcoin when you sign up today at Coinbase.com/MMAREPORT. This offer is for a limited time only, so be sure to sign up today!
Subscribe, Rate, and Review to the show on Apple Podcasts, Stitcher iHeartRadio, Spotify, TuneIn, and Google Podcast.
Follow Jason Floyd on Twitter and Instagram
Follow Daniel Galvan on Twitter
Subscribe to The MMA Report on YouTube for all of our original video content.
Podcast: Play in new window | Download | Embed