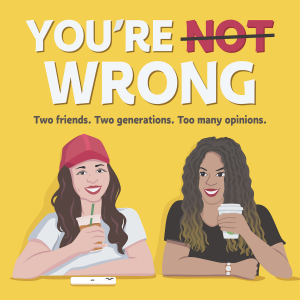 This week for another spooky episode, Nicole tells Elisabeth about one of her favorite Halloween movies – Teen Witch. Then Elisabeth discusses the Elevator Game and the true-crime tragedy that helped it gain popularity.
Thanks for listening! If you liked what you heard, make sure to rate, review, and subscribe. If you want more from us make sure to follow us on Twitter and Instagram @thenotwrongpod.
Subscribe, Rate, and Review to "You're Not Wrong" on Apple Podcasts, Spotify, iHeartRadio, Stitcher, or Google Podcasts.
Podcast: Play in new window | Download | Embed