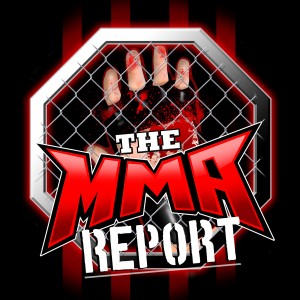 Jason and Daniel kick off this episode by discussing what happened last week in mixed martial arts from how the MMA community reacted to Aspen Ladd's head coach, which upcoming light heavyweight title fight is more interesting, and play buy or sell on comments made by Bellator President Scott Coker.
Then it's the interview portion of the show as you will hear the conversations Jason had with Shamrock FC 33 headliner Erion Zekthi and undefeated atomweight Elle Wagman. Following the interviews, the guys discuss this week's MMA action and discuss the "WTF Stories of the Week," which includes Conor McGregor once again making news.
Thanks to this episode sponsor Lightstream and ONE Championship. Are your credit card bills keep you up at night? Interest rates in the double-digits? Be smart and pay off your credit card balances with a Credit Card Consolidation loan from LightStream. Just for my listeners: Apply now to get a special interest rate discount and save even more. The ONLY way to get this discount is to go to Lightstream.com/MMAREPORT. On October 29th, the biggest tournament in women's MMA continues at ONE: NEXTGEN! Watch ONE: NEXTGEN live on October 29th at 8:30 am Eastern Time and 8:30 pm Singapore time. You can check it out on ONE's YouTube channel or the ONE Super App in most territories, and on Bleacher Report in the U.S. Visit ONEFC.com for more details.
Thanks for listening to this episode of The MMA Report Podcast and show your support for the show by leaving a rating and review on Apple Podcasts.
Subscribe, Rate, and Review to the show on Apple Podcasts, Stitcher iHeartRadio, Spotify, TuneIn, and Google Podcast.
Follow Jason Floyd on Twitter and Instagram
Follow Daniel Galvan on Twitter
Subscribe to The MMA Report on YouTube for all of our original video content.
Podcast: Play in new window | Download | Embed