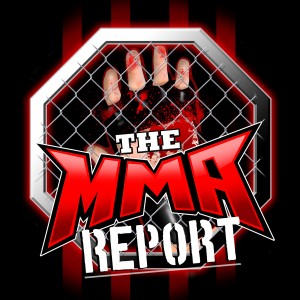 In this edition of The MMA Report Podcast, Jason and Daniel kick off the episode by discussing a tweet UFC welterweight Gilbert Burns sent out over the weekend about financial penalties for fighters missing weight. The guys debate on what Burns tweeted and then get into what happened last weekend at UFC Vegas 39.
Up next is a trio of interviews with fighters that scored victories at UFC Vegas 39 as Jason chats with Chris Gutierrez, Damon Jackson, and Steve Garcia. And following the interviews, the guys wrap up this episode by looking ahead to this week's ONE Championship, UFC, and Bellator fight cards.
Thanks to this episode sponsor HelloFresh and ONE Championship. With HelloFresh, you get fresh, pre-measured ingredients and seasonal recipes delivered right to your doorstep. Skip trips to the grocery store and count on HelloFresh to make home cooking easy, fun, AND affordable – that's why it's America's #1 meal kit! Go to HelloFresh.com/mmareport14 and use code mmareport14 for up to 14 free meals, including free shipping! ONE Championship is back with the world's best martial arts action on Friday, October 15th with ONE: FIRST STRIKE! Watch ONE: FIRST STRIKE live on October 15th at 8:30 am Eastern Time and 8:30 pm Singapore time. You can check it out on ONE's YouTube channel or the ONE Super App in most territories, and on Bleacher Report in the U.S. Visit ONEFC.com for more details.
Thanks for listening to this episode of The MMA Report Podcast and show your support for the show by leaving a rating and review on Apple Podcasts.
Subscribe, Rate, and Review to the show on Apple Podcasts, Stitcher iHeartRadio, Spotify, TuneIn, and Google Podcast.
Follow Jason Floyd on Twitter and Instagram
Follow Daniel Galvan on Twitter
Subscribe to The MMA Report on YouTube for all of our original video content.
Podcast: Play in new window | Download | Embed