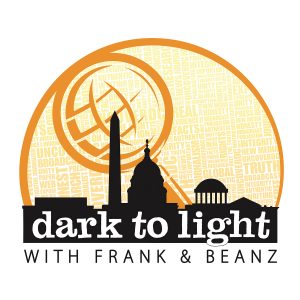 We pop all over today on a somewhat shortened show because Tracy Beanz had an interview with David Webb!
First, we talk about a UDC article recently retweeted by Dr. Robert Malone having to do with Ivermectin and the NIH decision to recommend neither for or against its use in treating COVID. Then, we get into some more pop culture, including how they try to pretend everyone loves Joe Biden and rappers taking aim at the nonsense.
Don't miss it!
LINKS WE DISCUSSED
Follow Tracy Beanz on Gab, CloutHub, her Linktree, and make sure to subscribe to her YouTube channel and check out her newest venture, UncoverDC.com! 
Click here if you'd like to support UncoverDC.com! Follow Frank on Twitter, subscribe to his YouTube channel, and follow his solo podcast, Quite Frankly! Click here if you'd like to support Quite Frankly!
Also, don't forget to check out and follow the Dark To Light Telegram Room! (https://t.me/DarktoLightPodcast)
Subscribe to Dark To Light With Frank & Beanz on Apple Podcasts, Stitcher, TuneIn Radio, Google Play, the iHeartRadio app, and now on Spotify!
Podcast: Play in new window | Download | Embed