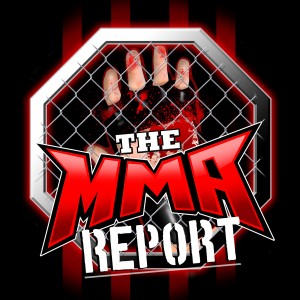 Why has Michael Bisping become the favorite UFC analyst for Jason and Daniel? Find out in this edition of The MMA Report Podcast as they explain why Bisping is their top guy.
Along with explaining why they feel that way, the guys discuss their top takeaways from last week's UFC card, discuss the comments former UFC heavyweight Travis Browne made on his podcast about UFC fighter pay, and they discuss Saturday's Triller event in Florida.
This episode of The MMA Report Podcast is presented by a new sponsor of the podcast, Manly Bands. For our listeners, Manly Bands has a special offer for you: To order your Manly Band and get 21% off, plus a free silicone ring, go to ManlyBands.com/mmareport. Manly Bands—the best damn rings period.
Thanks for listening to this episode of The MMA Report Podcast and show your support for the show by leaving a rating and review on Apple Podcasts.
Subscribe, Rate, and Review to the show on Apple Podcasts, Stitcher iHeartRadio, Spotify, TuneIn, and Google Podcast.
Follow Jason Floyd on Twitter and Instagram
Follow Daniel Galvan on Twitter
Subscribe to The MMA Report on YouTube for all of our original video content.
Podcast: Play in new window | Download | Embed