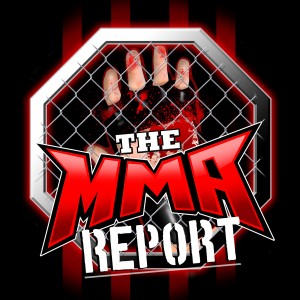 MMA Twitter has been extremely interesting over the past couple of days and the guys start off this episode by discussing some of the most discussed MMA stories in the MMA Twitter community. Some of these topics include a tweet from a coach about short notice fights in the UFC, the percentage of revenues fighters receive in UFC and Bellator, and Diego Sanchez commenting about Joshua Fabia.
Also in this episode, Jason and Daniel take a look back at last week's action from the PFL and Bellator. And they wrap up this episode by previewing this week's fight cards from the PFL, Bellator, and the UFC. Find out which fights are the most interesting to them and they have a debate on what promotion will Kayla Harrison end up in next year.
This episode is presented by HelloFresh, America's #1 meal kit! With HelloFresh, you get fresh, pre-measured ingredients and mouthwatering seasonal recipes delivered right to your door. Skip trips to the grocery store and count on HelloFresh to make home cooking easy, fun, AND affordable. And for The MMA Report Podcast listener, HelloFresh has a deal for you: Go to HelloFresh.com/mmareport14 and use code mmareport14 for up to 14 free meals, including free shipping!
Thanks for listening to this episode of The MMA Report Podcast and show your support for the show by leaving a rating and review on Apple Podcasts.
Subscribe, Rate, and Review to the show on Apple Podcasts, Stitcher iHeartRadio, Spotify, TuneIn, and Google Podcast.
Follow Jason Floyd on Twitter and Instagram
Follow Daniel Galvan on Twitter
Subscribe to The MMA Report on YouTube for all of our original video content.
Podcast: Play in new window | Download | Embed