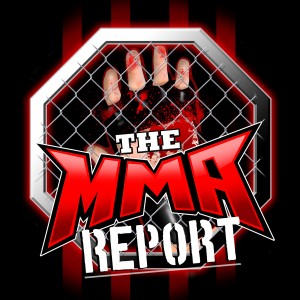 Jason has two fighter interviews in this edition of The MMA Report Podcast as he's joined by UFC lightweight Ricky Glenn and featherweight prospect Jake Heffernan.
In addition to the interviews, Jason speaks about recent tweets sent out by the Voluntary Anti-Doping Association (VADA) and explains how the best way for VADA to start the conversation on drug testing is by making a phone call to regulators and promoters, and not by typing out a series of tweets.
Thanks for listening to this episode of The MMA Report Podcast and show your support for the show by leaving a rating and review on Apple Podcasts.
Subscribe, Rate, and Review to the show on Apple Podcasts, Stitcher iHeartRadio, Spotify, TuneIn, and Google Podcast.
Follow Jason Floyd on Twitter and Instagram
Follow Daniel Galvan on Twitter
Subscribe to The MMA Report on YouTube for all of our original video content.
Podcast: Play in new window | Download | Embed