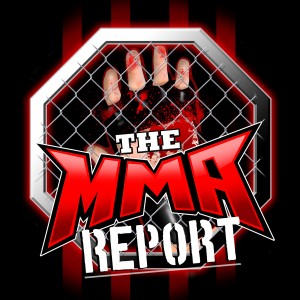 Jason and Daniel take a look back at what happened during last week's MMA and have this question to certain judges working the UFC and PFL cards: What fight were you watching?
In addition to taking a look back at last week's action, they preview this week's MMA action from the UFC, Bellator, and the PFL. Plus, they discuss Anderson Silva scoring a split decision in a boxing match against Julio Cesar Chavez Jr. and former UFC champion Rashad Evans planning a comeback.
Be sure to check out this episode sponsors Roman and Manscaped. Go to GetRoman.com/MMAREPORT to get $15 off your first month of ED treatment. And Manscaped is giving our listeners 20% off and free shipping with the code MMAREPORT at Manscaped.com.
Thanks for listening to this episode of The MMA Report Podcast and show your support for the show by leaving a rating and review on Apple Podcasts.
Subscribe, Rate, and Review to the show on Apple Podcasts, Stitcher iHeartRadio, Spotify, TuneIn, and Google Podcast.
Follow Jason Floyd on Twitter and Instagram
Follow Daniel Galvan on Twitter
Subscribe to The MMA Report on YouTube for all of our original video content.
Podcast: Play in new window | Download | Embed