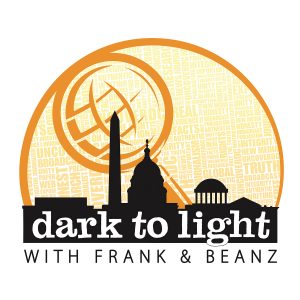 Today we have Ned Ryun joining us on the show to talk about his brand new book that drops tomorrow, "The Adversaries: A Story of Boston and Bunker Hill", and the story absolutely runs parallel to today.
We also talk about January 6, Domestic Extremism, and what is going on across the country with election audits.
Don't miss a full show!
LINKS WE DISCUSSED
Lindell v. Dominion/Smartmatic: Exhibits Breakdown Part 3
DePerno Files Motion For Reconsideration: More Evidence Of Fraud
Dueling Lawsuits and Depositions in Fulton County
The Devastating Reality of the Arizona Forensic Audit
Buy Ned's Book
Follow Tracy Beanz on Gab, CloutHub, her Linktree, and make sure to subscribe to her YouTube channel and check out her newest venture, UncoverDC.com! 
Click here if you'd like to support UncoverDC.com! Follow Frank on Twitter, subscribe to his YouTube channel, and follow his solo podcast, Quite Frankly! Click here if you'd like to support Quite Frankly!
Also, don't forget to check out and follow the Dark To Light Telegram Room! (https://t.me/DarktoLightPodcast)
Subscribe to Dark To Light With Frank & Beanz on Apple Podcasts, Stitcher, TuneIn Radio, Google Play, the iHeartRadio app, and now on Spotify!
Podcast: Play in new window | Download | Embed